She's won over shoppers with her Marks & Spencer lingerie range. So when it came to launching her first ever scent with the high street chain, it looked like Rosie Huntington-Whiteley decided to stick to the underwear theme.
Arriving at the Cafe Royal Hotel in London on Wednesday night, it looked like the Devon-born beauty was wearing a silk nightie with lace detailing.
The stunning model, 27, must have been freezing as she made a quick exit from her car to the Regent Street bash. The only hint of winterwear in her wardrobe was a white bolero, with a silver clutch and strappy sandals completing her ensemble.
Rosie was hosting a cocktail party to launch the unveiling of Rosie for Autograph Eau De Parfum, ahead of it going on sale across M&S stores on Thursday. She's also set to meet shoppers when she attends the public launch at M&S's flagship store at Marble Arch.
Looking stunning in her outfit, Rosie was sporting a deep tan following a recent exotic holiday, which she had been posting photos of on her Instagram page.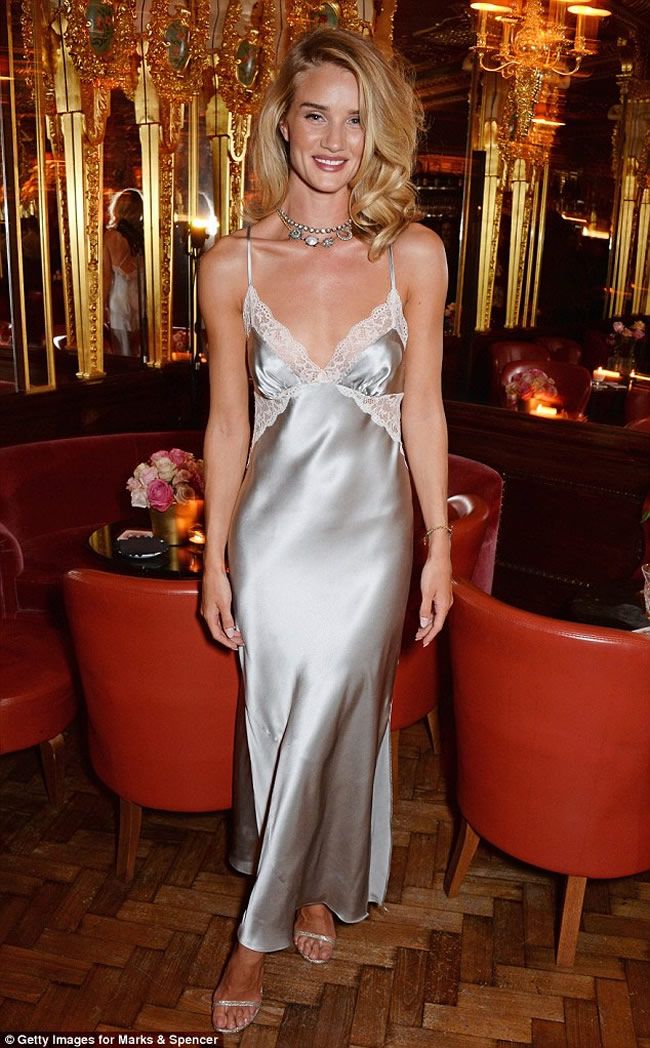 Rosie recently spoke about her new perfume venture with the Mail On Sunday's You magazine, admitting it took her around the world.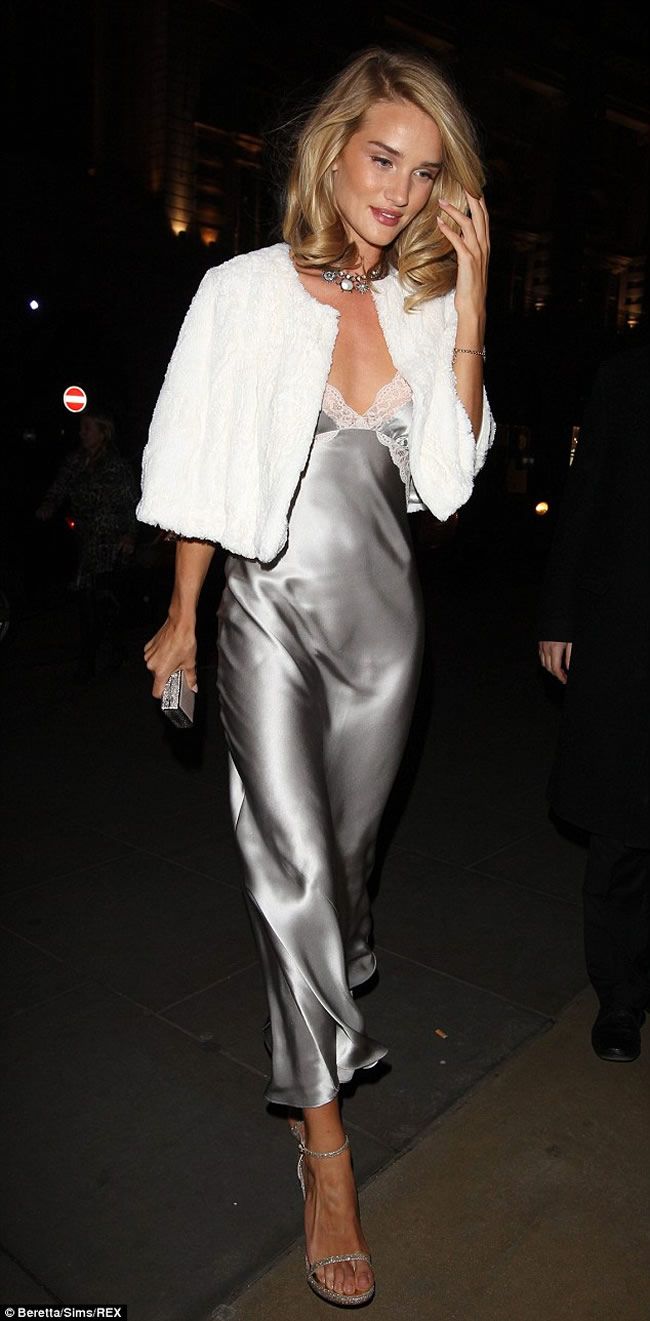 She met the per fumier in New York and going to the south of France to find the roses. She said: 'It's quite a fresh, girlie, sensual smell. The idea was to capture a rose in bloom first thing in the morning.'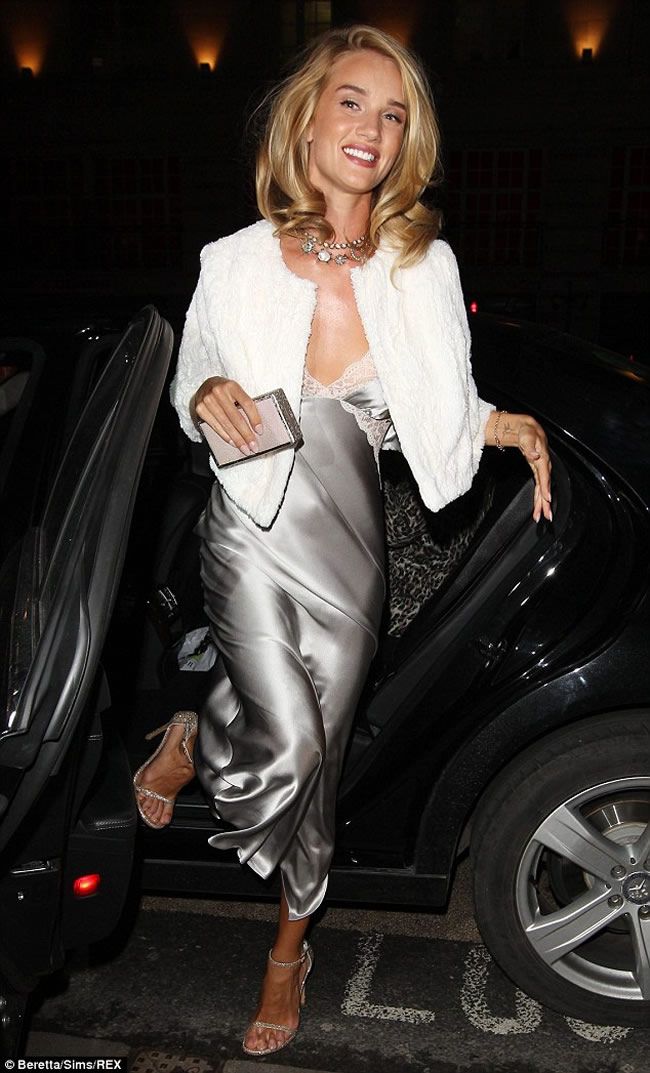 However, when it came to the accompanying photoshoot for the advertisements,
Rosie
shot the campaign in her native Devon.