You know the major labels to watch during Newyork Fashion Week – if you want to brush up, get the info here – but a lot of fresh expertise is defined hitting the world this year. Combined exhibits, like VFiles, and venues that support designers on the rise, like Created, are two excellent resources for the up-and-coming, but when you need the absolute new face of NYFW, you'll have to plan a period to view Claire McKinney's collection. Just how new is McKinney to the fashion world? She graduated Pratt this past May.
Thanks to some connections made at school, where she picked up the Liz Claiborne Concept to Product Award, McKinney will be presenting her collection at Ralph Pucci's showroom by appointment September 11–16. "The overarching theme is a reinterpretation of the workwear uniform," McKinney says of her reworked jeans and oversize knits. Informed by the simple richness of agricultural landscapes,
McKinney looked not only to the outfits of farm laborers but also to her own studio uniform to conceive of new ways to make women's wardrobe staples feel fresh. It's likely, too, that she's picked up some tips along the way from Jade Lai, the designer of Creatures of Comfort, whom McKinney assists in her design studio.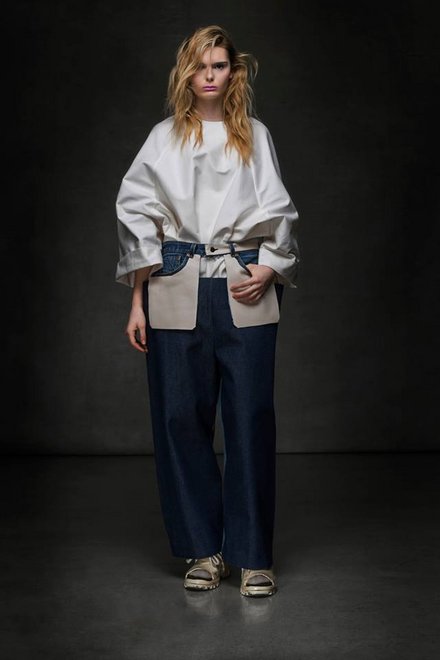 The opportunity to show at Fashion Week has left the young 20-something "shocked and honored," but she's not letting her quick rise faze her. "I am excited about collaborating with some of my former classmates for my next collection," she says.